There's no doubt that rewiring a house is one of the more major projects for homeowners to take on. Whilst I would never advise someone attempts their own rewire, it certainly helps to have an idea of what's included in rewiring a house so that when comparing electrician quotes homeowners can ensure they are comparing apples with apples.
What should be included in rewiring a house depends on the homeowner's needs (do they want to reuse some of their electrical accessories?) Below is a brief look at what is generally included in a rewire alongside a handy checklist of items customers should be clear on before any money changes hands!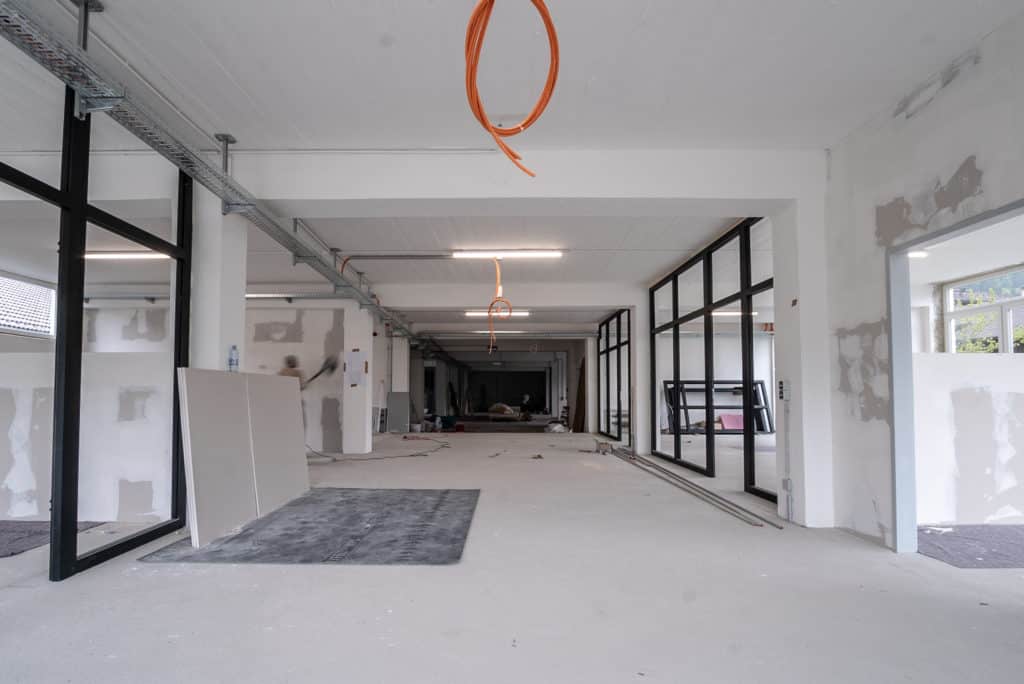 What's Included In Rewiring A House?
Rewiring of a house includes all the fixed wiring with the property as well as replacing the fuse box and all electrical outlets such as the sockets and switches. Making good to the walls and redecorating are often not included so it is best to clarify before any work begins.
If your home is being rewired it is because there entire electrical installation has been deemed to have reached the end of its serviceable life. Much like an old car trying to get through each MOT, there comes a point when the work needed to keep it safe no longer makes economical sense.
A rewire, is the equivalent of giving up on that old car (sending it to that scrapyard in the sky) and replacing it with a brand new gleaming one. Like getting a new car, rewiring involves completely giving up on the old electrical system and replacing it with a brand new one.
When it comes to reusing some of the electrical items in our home, much like the new car, it doesn't make any sense to try and salvage bits from the old one. When we complete a rewire ideally we are replacing all the cables buried within the walls, upgrading the fuse box and replacing all the electrical outlets homeowners use every day, such as the sockets and switches.
Where the failing car analogy falls apart is that in reality, we can salvage some of the electrical items within the home if they are still relatively new.
For example, if you have recently had a kitchen renovation and all are deemed safe and well, the kitchen wiring can be left out of the rewire. It doesn't make sense to rip the wiring out if it isn't that old, is still testing safely and complying with all current regulations.
Being really clear on what is and isn't included in the rewire being carried out by the electrician is the key to a much smoother project (especially if you remain living in the house during the work). Below is a little checklist of things to clarify with the electrician before accepting the quote or any money changing hands
Included In A Rewire Checklist
| Included In The Rewire? | Yes | No |
| --- | --- | --- |
| All circuit wiring | | |
| Fuse box | | |
| Socket outlets | | |
| Light fixtures (ie downlights etc) | | |
| Light switches | | |
| Bathroom Accessories (Shower, Fan etc) | | |
| Additional sockets, lights or switches | | |
| Data points (ie ethernet ports behind televisions) | | |
| TV aerial points | | |
| Any outbuildings or outside electrical points | | |
| Chasing walls | | |
| Making good after work (ie plastering after rewiring, relaying flooring) | | |
| Redecorating (ie painting, filling holes) | | |
| A Full completed test certificate (this is a must) | | |
A table giving a checklist of things included in a house rewire
Whilst this checklist is by no means exhaustive, and it's important homeowners carry out their own due diligence before beginning a rewire on their homes, it should provide a good starting point. It is the homeowner's responsibility to ensure they are getting what they think they are and be aware of any other additional costs to factor in.
Many of the points in the checklist (such as new data or TV points) are down to the homeowner's wants and needs. It helps to have a good think about what you would like before getting any electricians around to quote.
Having an idea of wants in advance means that you can give all the electricians the same information. This ensures the quotes are much more likely to be aligned (and ensure the metaphorical apples are being compared with the same metaphorical apples.)
Does Rewiring Include New Sockets?
Rewiring a house includes replacing the socket outlets unless there is some specific reason why the homeowner would like to reuse the existing ones. If the sockets are relatively new, and they are still safe to use, then it may not make sense to replace them.
Saving money is not a good reason to reuse the old sockets if they are old and likely to need changing soon anyway. Homeowners may struggle to find an electrician willing to do a rewire and reuse the old sockets as electricians prefer to use new and know the equipment will work preventing callbacks.
Reusing old sockets could be the equivalent of reusing the part worn tyres from our old car onto our new one. We may save a few quid up front but it is very short term thinking.
Socket outlets bought in bulk are surprisingly inexpensive. The amount saved by not changing the sockets would be negligible in the grand scheme of things
That being said, most electricians will be happy to reuse old sockets if they were recently changed and relatively new. Perhaps a homeowner has had the sockets in their living room recently upgraded to USB sockets and wants to keep them. Presuming they are in good condition keeping them should not present a problem.
Does Rewiring Include New Lights?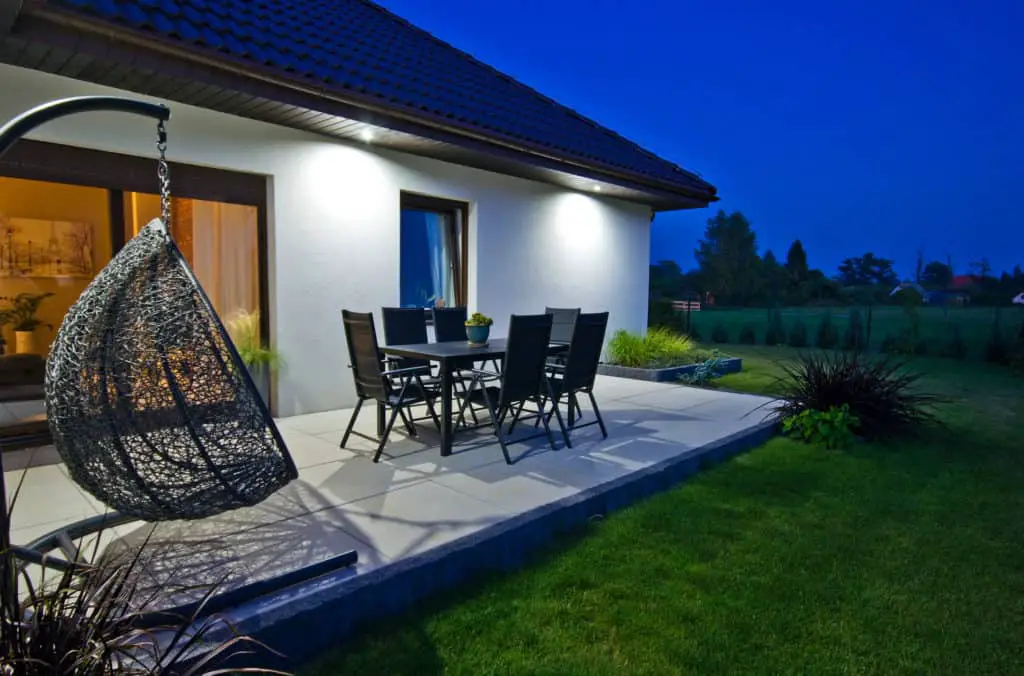 Rewiring a house includes replacing the lighting circuit wiring but may or may not include replacing the light fittings and switches. Light fittings can be expensive and as long as they are in a safe condition, there is no reason they cannot be reused.
Standard light fittings (the basic ones often found in rental properties that we refer to as pendant fittings) are nearly always changed during a rewire. These type of light fittings cost only a few pounds each so it makes sense to change them at the same time.
Standard light switches are nearly always changed as well. Again, when a standard light switch is reasonably cheap (just a few pounds each) not changing them would be a false economy.
If the homeowner has expensive light switches, perhaps metal clad or smart switches, these can be reused providing they are in a good safe condition
Does Rewiring Include A New Fuse Box?
Rewiring includes the replacing of the fuse box unless the current one complies with the latest version of the regulations. Although, as a rewire is taking place, it is highly unlikely that the current fuse box complies.
Old fuse boxes are one of the main reasons a rewire is recommended as these are an area of the regulations that are subject to the most amount of change.
It helps to think of the fuse box as the safety device for the electrical installation within the home. Technology develops (such as RCD protection and Anti-surge protection) which is installed in new fuse boxes and becomes legally required to have.
Once an electrician has carried out the rewire they must test the installation and ensure it complies with the latest version of the regulations in order to sign the work off as safe. A new fuse box is an essential component of the new safe installation.
Final Thoughts
What's included in rewiring a house varies between properties and the age of the electrical accessories within the home. If a customer has newish sockets or lighting they would like to keep, then most electricians are happy to carry out a rewire reusing these old accessories (providing they are in good condition and comply with regulations.)
It's super important to be clear with the electrician carrying out the work what is and isn't included in the price they are quoting. Many homeowners have been left feeling short-changed when they discover the rewire quote didn't include redecorating afterwards, whilst the electrician feels hurt because they thought the customer knew the rewire price they quoted didn't include redecorating.