A new bespoke lighting shop has just opened down the street from where I live. I had a little wander around and was really impressed by all manor of cool fancy new lights they have on offer. As an electrician this got me thinking how difficult some of those huge fittings would be to fit and how much time they would take!
I thought an article people may find value in, would be to investigate the time it takes electricians to replace a light fitting and how much customers are likely to have to pay to have a light changed.
From our survey we discovered that the majority of electricians quoted a time frame of around 30 minutes to one hour to replace a light fitting on a like for like basis. However, this time does not included travelling time and the time would be longer for more complicated lights.
How long would you quote to
replace a light fitting like for like?
Number of electricians
0 – 30 minutes
1
30 minutes – 1 hour
7
1 – 2 hours
3
2 – 4 hours
0
Half a day (4 hours)
3
Survey results of how long electricians would take to change a light.
We can see that replacing a basic light (like the pendant light that hangs down in many people's homes) is a straightforward task that can be completed quickly. Assuming there are no hidden problems lurking within the wiring when the tests are carried out after the work.
There are two main reason some electricians quote more than others as most work at a similar speed
Some electricians will always factor in extra time for unforeseen complications. They always prefer to quote longer and finish quicker than vice versa
Some electricians will only quote in half and full days labour. Some take the view that going to a customers house to do a one hour project does not make financial sense when factoring in the travelling and test forms. They would prefer to have multiple jobs at the same place to keep them busy for half or full days at a time.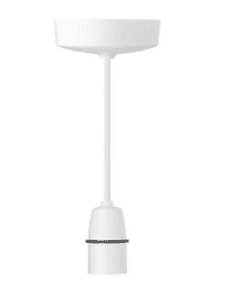 A good way to avoid this second complication is to use websites such as rated people (linked here) The large pool of electricians means you are more likely to find someone willing to pop in and do the work (perhaps on their way back from another job)
Unforeseen complications that electricians are factoring in often relate to the testing and compliance side of things. We have regulations that we must adhere to (BS7671 linked here). What can seem like a straightforward task can open a can of worms if the test results do not comply.
Without getting into the weeds too much, once an electrician has adapted a circuit they must make sure it meets the latest standard of regulations. What was considered safe when installed many years ago no longer meets the new updated safety requirements so adjustments need to be made. (This is especially true when changing a fuse box)
If you're looking to get a light changed as quick as possible then sourcing the part yourself helps greatly. Most electricians are happy to supply a basic light fitting but if something more bespoke is needed it's a good idea for the customer to buy the light themselves and just hire the electrician to fit it.
If time is of the essence, buying the light fitting yourself can speed the process up.
Table Comparing the Cost of Purchasing Light Fittings
As a customer, buying the light fitting yourself can save the electrician time and save yourself money as well. I've put together the table below to compare the costs of basic light fittings available (pendant and batten lights as they're called).
There is often a discount for multiple purchases so I've included these as well. If an electrician quotes half a days work it can be a good idea to buy multiple and get several lights changed in one go.
Brand
Type of Light Fitting
Cost Each
(£)
Cost Per 5
(£)
Cost Per 10
(£)
Essentials
6″ Pendant – white
1.27
6.05
11.50
MK
6″ Pendant – white
2.93
13.90
26.70
BG
6″ Pendant – white
2.59
12.30
24.60
Crabtree
6″ Pendant – white
3.28
15.60
29.60
Schneider
6″ Pendant – white
2.60
12.35
23.50
BG
Straight batten lamp holder
2.27
11.35
22.70
Crabtree
Straight batten lamp holder
3.19
15.15
28.70
MK
Straight batten lamp holder
5.46
25.90
49.10
Comparison of different light fitting brands and costs
These prices are taken from Screwfix as I always find them to be competitively priced and importantly have the product on the shelves so it can be collected instantly.
Like the article comparing socket outlets (linked here) it would be difficult to give guidance on the preferred brand of light fitting as everyones opinions vary. In my personal experience I always go towards MK as a first choice but I also like crabtree.
The most important thing is to buy from a reputable shop, cheap imitations can cause fires!
How Much Electricians Charge for a Quick Job like Replacing a Light
The average cost for an electrician to replace a light is £75. Whilst this may seem expensive for a quick job, the electrician needs to cover their insurance, travelling and submitting test form costs.
The majority of electricians charge per half a day (source). It can be a lot better value to find several jobs that they can do in one visit whilst they are in your house. For example, replacing multiple lights instead of just one.
In my opinion, websites such as rated people (linked here) are a great choice for finding electricians willing to pick up small jobs like these. Someone may be able to pop in on their way back from another job so they'd be much more willing to take the job on and charge a bit less.
The best advice to get an accurate idea of cost, is post a job for free online and get some real quotes from local electricians, as the area you live in makes a big difference to the cost.
Can You Change a Light Yourself?
Electricians strongly advise against changing a light yourself. Although the task may seem simple, DIYers are often surprised when they are faced with a lot more wires in a different range of colours than they where expecting.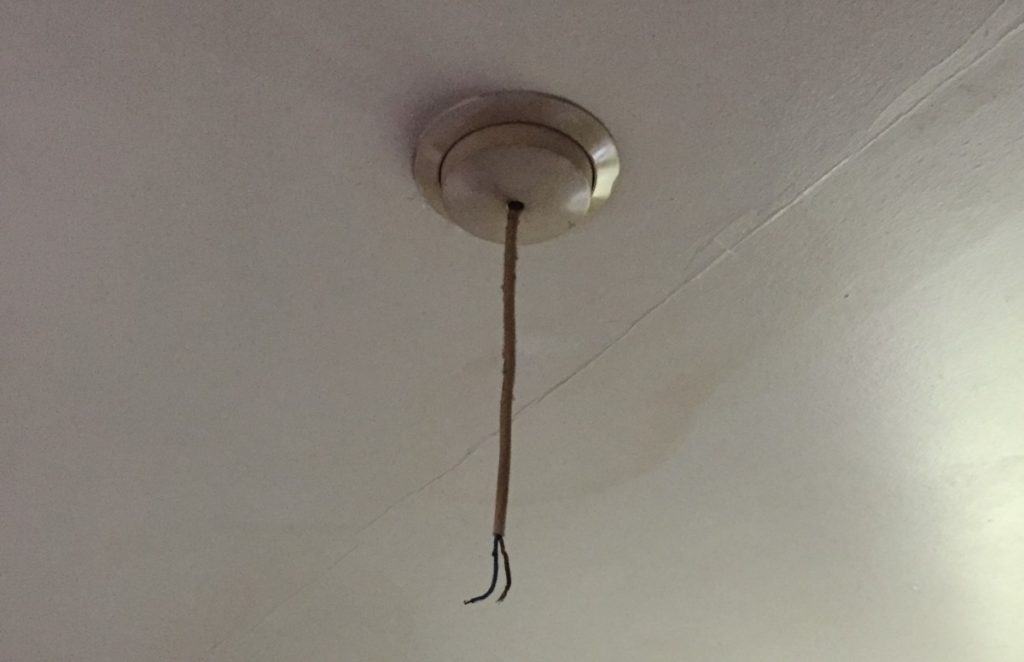 I appreciate as an electrician myself, this statement seems self serving; but it is well meaning.
From a safety and simplicity standpoint I would always advise to get an electrician in. If someone has a go at DIY electrical work and the cables get connected wrong it can take a lot more work for an electrician to go back over it and figure out what the problem is.
As an apprentice lighting is one of the topics you cover early on and it's always bamboozling as real world lighting can be wired in many ways. Unfortunately it's not like those science experiments in school with a battery connected to a bulb by two wires.
When researching this post I also came across an interesting topic I've never thought about before.
Do Electricians Install Chandeliers?
Electricians will install the power supply to a chandelier and some may be willing to install the chandelier itself. However most electricians asked said they would prefer to leave chandelier installation to the company supplying the chandelier.
Chandeliers are expensive items so leaving it to the professionals is a much better idea. They often have specialist equipment and it appears from researching they even make special lifts to make the job that much safer.
I hope this has been useful, you may enjoy our article about timescales needed to replace a socket outlet linked here