I've really noticed a sharp upwards trend in the number of businesses and homeowners asking me to install motion sensor controls to their lighting. Whilst businesses have been embracing motion sensors for many years, it has often had to come from me suggesting the technology.
What I notice now is that businesses and homeowners are actively doing their own research and asking for motion control before I have to suggest it. This is driven in a large part by companies' promises to achieve net zero by certain dates. Businesses and homeowners recognise the environmental benefits of motion-controlled lighting and are keener than ever to roll it out.
This article will look at the 12 most important environmental benefits of motion sensor-controlled lighting from my experience as an electrician and lighting designer installing the systems.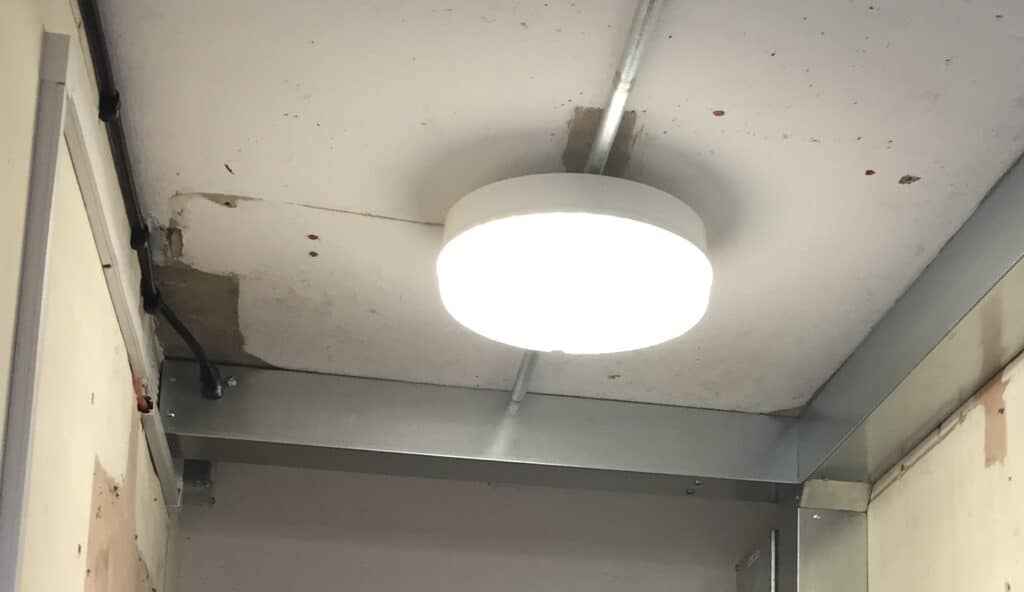 One of the environmental benefits of motion sensor lights is their ability to reduce energy consumption. By only activating when someone is present, lights are not left on when not required. This energy saving reduces electricity bills, helps to reduce carbon emissions and protects the environment. 
Motion sensor lights are not only a great way to improve the sustainability of your home or business. With their ability to reduce energy consumption, increase safety and security, and provide convenience, they are an excellent investment for anyone looking to make their property more environmentally friendly.
Energy Efficiency is Perhaps the Biggest Environmental Benefit
Energy efficiency is undoubtedly the driving force behind why so many customers want motion sensor lighting. The high energy prices are making the initial outlay cost of the sensors even more appealing with a quicker break-even point on recouping the cost.
Reduced Energy Consumption
Traditional lighting systems rely on manual switches or timers to turn lights on and off. However, these systems are not always effective, as people often forget to turn lights off when they leave a room, especially toilets, cupboards and corridors.
Motion sensors solve this problem by automatically turning lights off when no motion is detected. This helps reduce energy waste and can lead to significant energy savings over time.
Lower Electricity Bills
A driving force for many to reduce energy consumption is to also reduce electricity bills. By reducing energy consumption, motion sensors help lower the amount of electricity you use each month which is a good thing for our wallets.
Another cost saving is that motion sensors can help extend the lifespan of your light bulbs and LED fittings, as they will be used less frequently. This can also help save money on replacements as good-quality LED bulbs can last for thousands of hours.
An Increase in the Safety and Security of the Environment
Motion sensor lights are an effective way to increase the safety and security of the environment around us. By detecting movement and automatically turning lights on or off, they not only provide better visibility which reduces the risk of accidents they also help to prevent crimes and general anti-social behaviour.
An Environment of Reduced Crime
Installing motion sensor lights can help deter crime by making it more difficult for criminals to approach undetected. When motion is detected, the lights turn on, and the sudden illumination can startle and discourage intruders. Additionally, motion sensor lights can alert homeowners or security personnel to potential threats, allowing them to respond quickly and appropriately.
According to a study conducted by the University of Chicago, homes with outdoor lighting, including motion sensor lights, are less likely to be targeted by burglars. The study found that outdoor lighting reduced the risk of burglary by 36%.
Lighting also helps with facial recognition. I have just finished installing some outside lighting at a university where security wanted the lights positioned higher to better illuminate people in the area for greater visibility on their security cameras.
An Environment with Less Risk of Accidents
Motion sensor lights can also help prevent accidents by providing better visibility in low-light areas. For example, motion sensor lights can be installed in stairwells, walkways, and parking lots to ensure that people can see where they are going and avoid tripping or falling.
In some hazardous environments, such as large public spaces or industrial facilities, motion sensor lights can alert workers to potential hazards and reduce the risk of accidents. These usually take the form of bright red beam lights that are difficult to ignore if suddenly illuminated.
For example, if a worker approaches a dangerous machine or area, the motion sensor light can turn on, warning them to proceed with caution. The most recent place I've seen one of these was at Bristol airport which illuminates a warning light if it senses someone trying to pass the wrong way through baggage reclaim.
| Benefits | Explanation |
| --- | --- |
| Deters crime | Motion sensor lights can startle and discourage intruders, reducing the risk of burglary or other crimes. |
| Alerts to potential threats | Motion sensor lights can alert homeowners or security personnel to potential threats, allowing them to respond quickly and appropriately. |
| Reduces risk of accidents | Motion sensor lights provide better visibility in low-light areas, reducing the risk of tripping or falling. They can also alert workers to potential hazards in hazardous environments. |
Table demonstrating how motion sensor lights create a safer environment
Environmental Benefits of Motion Sensor Lights on the Planet
Reduced Carbon Footprint is a huge Environmental Benefit
As we saw earlier, motion sensor lights reduce energy consumption and this has the knock-on effect of reducing the amount of energy production required which reduces the amount of greenhouse gas emissions that are released into the atmosphere.
When you consider that in the U.S. alone, about 15 million tons of CO2 are emitted each year to power residential outdoor lighting, any reductions that can be made in illumination time, when multiplied by the number of homes can have a huge effect.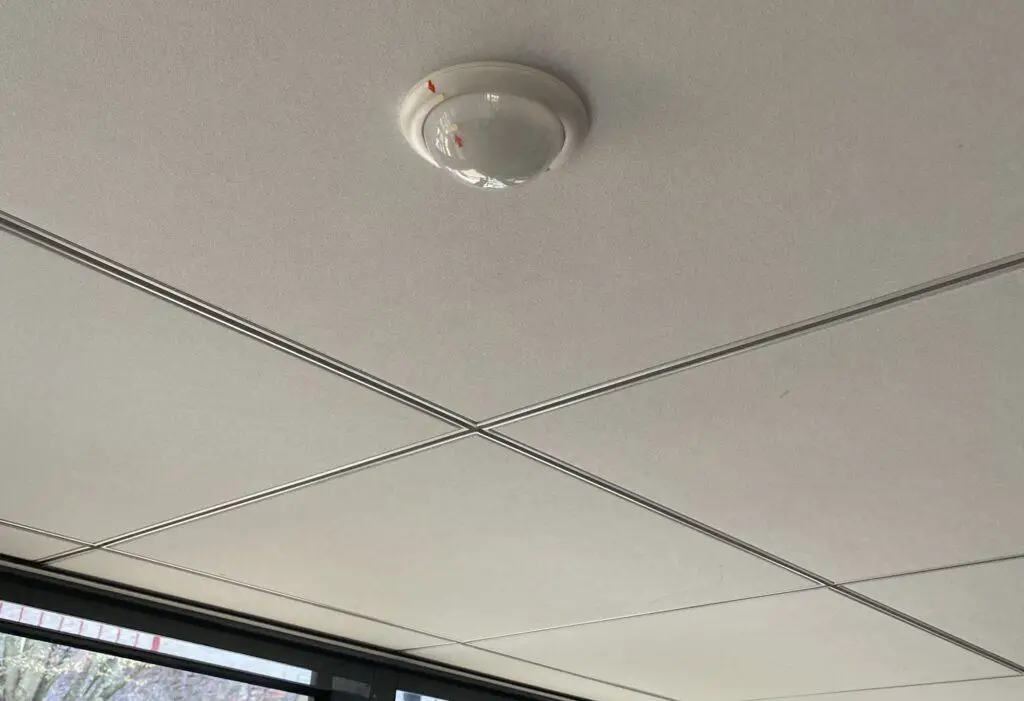 Another less obvious way that motion sensor lights help reduce the amount of energy needed is their ability to reduce the amount of energy required to cool a building. Lights can generate a lot of heat, which can increase the temperature in a room. Having lights illuminated less reduces heat output.
This means that air conditioning units don't need to work so hard to maintain a comfortable temperature. Keeping buildings cool is a massive energy drain, around 16% of electricity bills are made up of keeping buildings cool. Every little that can be done to reduce the strain on the air con system is welcome.
Decreased Light Pollution Creates a Better Environment for Humans and Wildlife
Motion sensor lights can help reduce light pollution. Light pollution is the excessive or misdirected artificial light produced by human activities. It can have negative impacts on the environment and human health, including disrupting ecosystems and wildlife behaviour and affecting human sleep patterns.
Motion sensor lights only turn on when they detect motion, which means they are not constantly emitting light into the environment. This can help reduce light pollution and its negative impacts.
Alongside using motion sensors, the type of light we use and its colour temperature has a dramatic effect on the bugs, insects and environment around us.
Motion Sensors Create a Cost-Effective Maintenance Environment
Motion sensor lights are not only cost-effective due to the reduced energy consumption, but they also make significant savings in the maintenance cost department.
An Environment of Long-Term Savings on Replaceable Light Bulbs
Motion sensors extend the lifespan of the lighting which means less frequent replacement costs. According to a study by the Lighting Research Center, occupancy sensors can reduce lighting energy consumption by up to 35%. This means that in theory at least, you will get 35% longer between having to replace light bulbs than you would if the sensors were not fitted.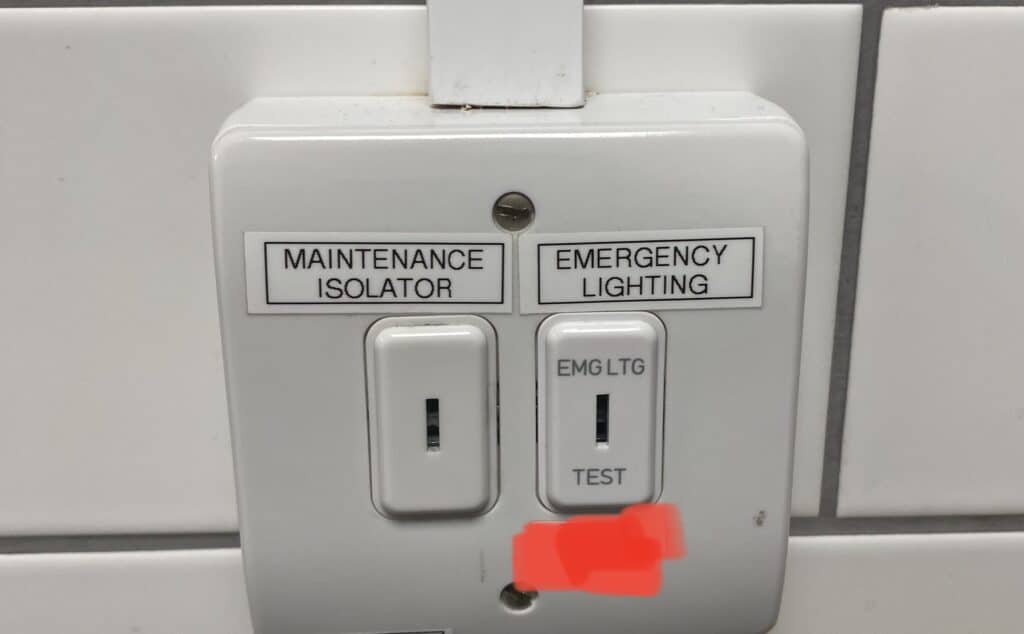 An Environment of Minimal Maintenance Costs
Reducing how often lights need to be replaced has a significant impact on the maintenance costs associated with the work. In homes, the majority of owners change their light bulbs themselves, but in commercial buildings with literally thousands of light bulbs the maintenance costs can be very significant. Any reduction in the amount of maintenance labour needed is a good thing and allows the overworked maintenance staff to focus their efforts elsewhere.
A Modern Design Environment
I'm a huge fan of modern design and functionality and what motion sensor-controlled lighting does so well is to provide that sleek design aspect to many buildings. I recently installed some lighting which sat at 10% illumination, then when the motion sensors built into each LED fitting detect motion, they would illuminate to 100%. I was very impressed with the effect this created if I say so myself!
Modern Indoor and Outdoor Environments
Motion sensor lights are perfect for illuminating outdoor areas such as driveways, patios, and gardens. Additionally, they can be used indoors in areas such as hallways, staircases, and closets to create an automated smart home.
Outdoor motion sensor lights can serve to highlight impressive features on buildings and produce some stunning effects. Indoor motion sensor lights not only feel modern but can also be especially useful for those with mobility issues who may struggle to turn lights on and off manually.
Modern Design Environment in both Residential and Commercial Areas.
Motion sensor lights are suitable for both residential and commercial settings. Commercial buildings are using lights to create effects similar to how I mentioned above with lights that illuminate as you walk along a path for example. Residential homeowners are also getting in on the act, placing lights on the floor of a wooden decking to illuminate as you step outside is a good example I saw recently.