Rewires are big jobs no matter the property age, but especially when carried out in older houses. These 17 things to consider before rewiring an old house will hopefully make the process go much more smoothly and ensure the work is completed as quickly as possible!
Whilst I hope I've included plenty of useful info from my time on the tools as an electrician, I would highlight the sections referencing grants, building control and asbestos as being especially beneficial (even if I say so myself!)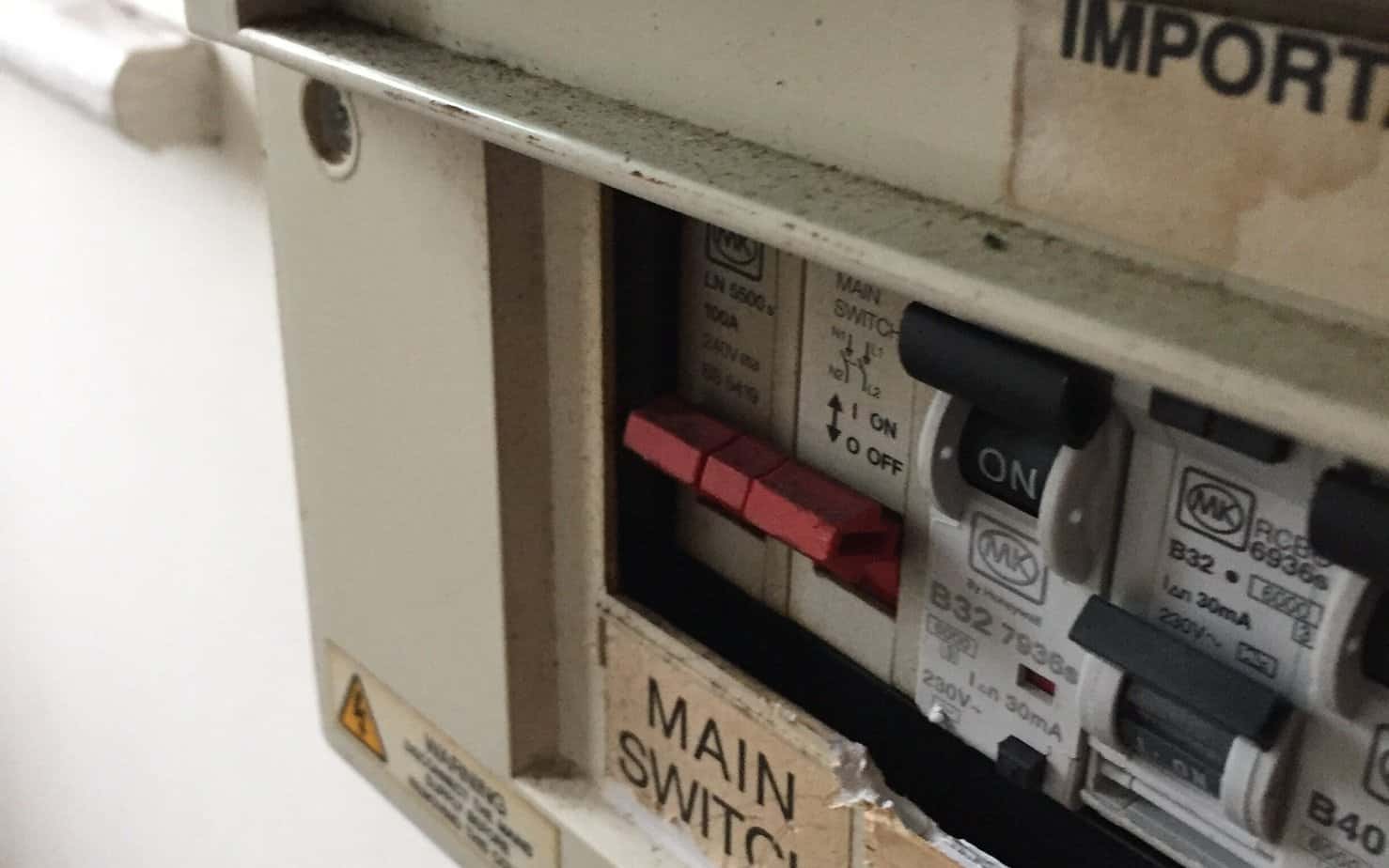 17 Tips For Rewiring An Old House
These 17 tips will give homeowners a head start when it comes to planning the daunting task of rewiring an old house.
Find Out If A Rewire Is Actually Required
Discover If There Are Grants Available
Consider Any Building Control Permission Required
Think Asbestos!
Get Multiple Quotes
Start Minimising – Especially In The Loft
Decide What To Do With Pets
Consider Moving Out During The Work
Take It Back To The Start (Smart Meter)
Design Your Dream Layout In Advance
Future Proof Your Design
Embrace New Technology To Help Save Money
Heating
Make Decisions Quickly
Prepare For Power Loss
Organise Who Is Cleaning Up The Rubbish
Set Aside Funds For The Redecoration
Find Out If A Rewire Is Actually Required
Because an installation is old doesn't necessarily make it inherently unsafe. Many homeowners jump to the conclusion that they need a complete rewire when often this isn't the case. A lot of safety improvements can be made by upgrading the fuse board or just a partial rewire. The only real way to know the options is to have a local electrician carry out an EICR (an electrical safety condition report)
Discover If There Are Grants Available
No one really wants to spend all their hard-earned money having electrical work done – after all, most of that work (and money) is hidden in the walls and above ceilings out of sight. Fortunately, cost doesn't have to be a prohibitive factor as there are local grants and loans available to help homeowners cover the cost.
Consider Any Building Control Permission Required
Local councils have strict planning laws that they heavily enforce. It's not uncommon for a structure to be taken down if it failed to get the appropriate permission in advance – I'm reminded of the farmer who built a castle hidden by hay bales and then had to knock it down after being discovered!
Depending on the age of the property it may require permission to rewire, especially if it is a listed property. Listed properties must seek permission to do any work – including internal work!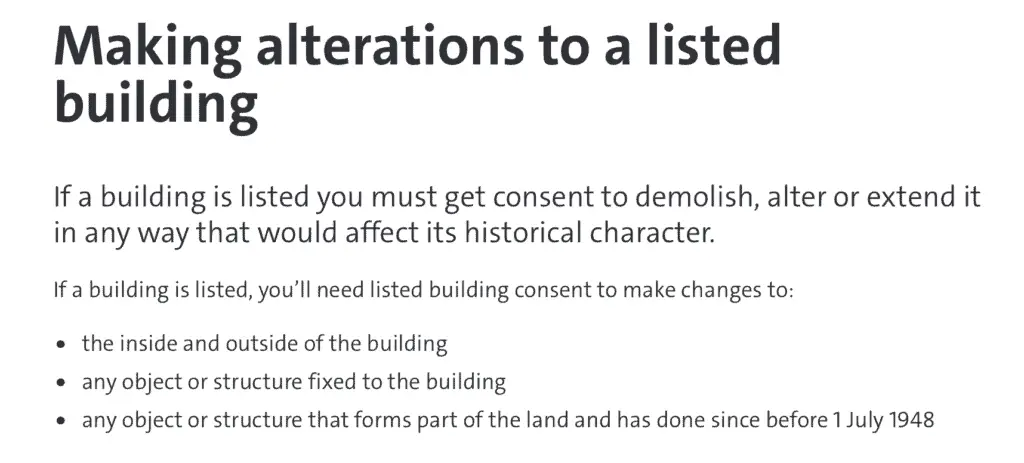 Think Asbestos!
Asbestos is a word most people are familiar with. Asbestos was widely used in the construction industry up until the year 2000 for its heat-repellant properties. Unfortunately, it was discovered that it is also incredibly damaging to human health. Older homes have asbestos hidden in unusual places such as the ceiling (in the artex) and can even be in the electrical cables. An asbestos survey and a plan to control the risk are important steps before the rewire begins.
Get Multiple Quotes
A rewire is a big job so getting multiple quotes from different local electricians is really important. Once a homeowner has the quotes and has met the electricians they can make a decision regarding who to pick based on all the info. The cheapest quote may not be the best – getting a second and third opinion (plus asking friends who they would recommend) are great ideas.
Start Minimising – Especially In The Loft
The attic space can either be a great ally or a sworn enemy to an electrician. A nice clean loft can provide a convenient route for cables to pass through. On the other hand, an attic space that is heaving under the weight of 'just in case items' can be a real pain.
Attics are hot and itchy environments so any unnecessary clutter that can be gotten rid of in advance is a huge help. The minimalists are masters at helping people cut back on excess and their website has been super helpful to me in the past.
Take It Back To The Start
I must admit that I haven't had a smart meter fitted to my home yet. I know this is poor on my part it's just something I haven't got around to organising yet. When getting a complete rewire done it's worth the small extra hassle of having the meter and tails upgraded by the distribution company.
It's worth noting that only the energy provider can change the meter not the electrician carrying out the rest of the work, so booking them in advance is vital.
Design Your Dream Layout In Advance
A rewire is a homeowner's chance to change the electrical layout in their home completely. If going through all the disruption that a rewire involves it makes sense to seize the opportunity to have the lights, switches and sockets exactly where you want them. It's usually a great idea to spend some time researching on places like Pinterest to get ideas for lighting designs and socket layouts.
There can be a tendency to think the electrician is going to suggest all this stuff, but in my experience, most electricians are respectful that it is the customer's home and therefore their decisions. Don't be afraid to gather ideas and discuss them with the electricians when they come around to quote!
Future Proof Your Design
Remember to take into account future building plans. For example, building a garage may be on the wish list so putting the electricity supply to a temporary home near the new garage location would be a good idea and a real-time saver in the future.
Share any future plans like this with the team carrying out the work – the aim is to get as much work done during the disruption as possible to save going back taking up floorboards etc again in the future.
Embrace New Technology Like Solar Power At The Same Time
To be fair, technology such as photovoltaic systems (solar panels) isn't really new technology anymore but this is a good thing as it means the costs of a PV system have dramatically decreased – making it a more viable option for homeowners.
Installing solar panels at the same time may help recoup some of the rewire costs over time as they are estimated to save around £330 a year on energy bills – set to increase with the soaring cost of energy at the moment.
Heating Upgrades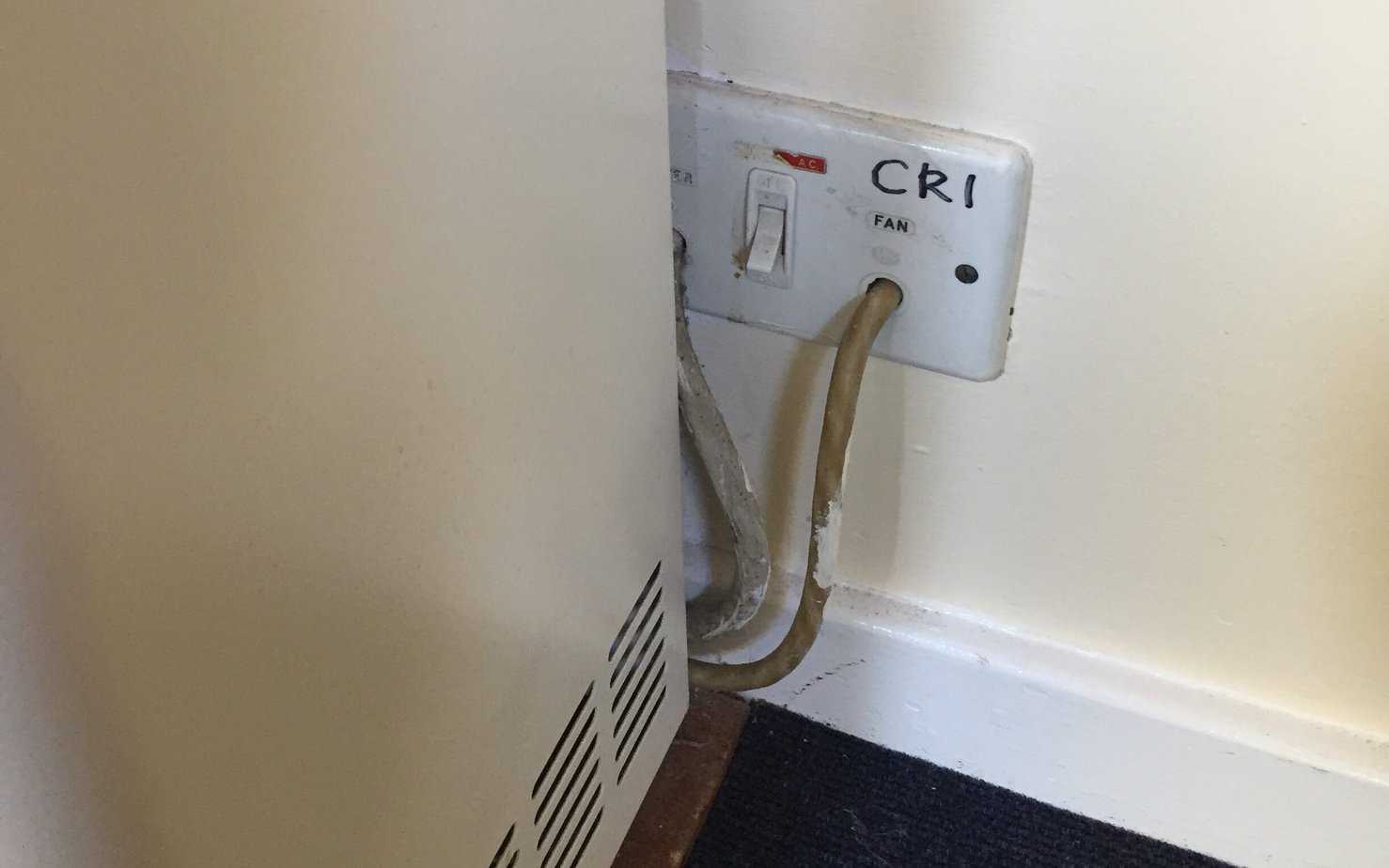 Talking of energy bills, heating our homes is one of the most expensive ways that we use energy. If your home is using old-fashioned storage heaters, upgrading them during the rewire could again help recoup some of the rewire costs in energy savings.
Modern storage heaters require a 24-hour supply which is often not available at older storage heater positions (that's not to say they need power all the time, just that it is available when needed, unlike relying solely on the off-peak supply)
Even if the cost of changing the heaters at the same time is prohibitive, in my opinion, its definitely worth getting an additional 24hr supply to each heater. Dimplex heaters are a popular choice and have loads of great info on their site.
Decide What To Do With Pets
My cat Sunny is huge, weighing in at around 7kg, but for such a big cat he is probably the world's biggest wimp. He hates change, and leaving him around during a rewire would put the fear of god in him. Whilst your cat, dog, hamster etc may have more backbone than my poor Sunny deciding what to do with pets during construction work is a super important factor.
Consider Moving Out During The Work
It's not just pets that may need relocating, deciding if we are going to continue living in our home during the rewire is an important decision. There are pros and cons to staying put.
Staying put allows us to keep an eye on the work but the noise and disruption can really get to homeowners after a while. If you have family or friends you get along with, may be worth dropping some hints that a place to stay would be welcomed.
Make Decisions Early & Quickly
When homeowners decided well in advance on matters such as light fittings, switches and socket designs it helps everything run much smoother. The current supply chain issues are causing huge hold-ups in the construction world.
Making choices well in advance allows time for materials to be ordered and prevent having to make compromises due to time pressures. It can also be a cost saver to stockpile materials early as prices are on a steep upward trajectory at present.
Prepare For Power Loss
For those that decided to stay put and live in their homes during the rewire there's loads of preparation that can be done. As well as covering up furniture to protect from the dust, being prepared for the power to go out is on the list of priorities.
Ensuring devices are plugged in and charging whenever possible is a great start – remember though that without power there is no router so no wifi in the house. Those that work from home may need to relocate to a coffee shop for a few weeks.
Organise Who Is Cleaning Up The Rubbish
What seems so simple at the start can be a real drag at the end. Giving consideration to the end of the job at the start will stand homeowners in good stead. Get it in writing on the quote who is responsible for the cleanup and ALL rubbish removal at the end.
It's a lot easier to negotiate these points at the start before the job has been awarded and the contractor is willing to take on the extra responsibility if it means winning the work.
Set Aside Funds For The Redecoration
Finally, alongside clarifying responsibility for the clean-up, knowing who is going to be doing the redecorating is vital. The electrician carrying out the rewire may have a plasterer and decorator they can recommend but this all needs clarifying well in advance. On an old house, the redecoration work could cost more than the electrical work itself!